Meet Our Master Cheesemakers
Backed by over 160 years of cheesemaking, Wisconsin is the only state that requires a licensed cheesemaker to monitor every pound of cheese made in the state. The Wisconsin Master Cheesemaker® Program is a rigorous 3-year course, and apprentices must have at least 10 years of experience before applying. As the only program of its kind outside of Europe, it ensures that the old-world standards of quality and craftsmanship continue to produce the finest cheeses right here in Wisconsin.

With nearly 600 U.S. and world awards between them, meet some of our favorite Master Cheesemakers, and learn more about their award-winning specialty cheeses.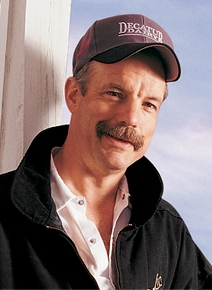 Steve Stettler
Drive out into the gently rolling hills of south central Wisconsin, and you'll come across the bright silos of Decatur Dairy jutting up against lush green farmland all around. Running this unassuming 70-year-old facility is a man who is equally modest: Master Cheesemaker Steve Stettler. Since taking over operations 30 years ago, Steve has expanded Decatur Dairy by thousands of square feet, raised the number of cheese types produced up to 40, created many new signature cheeses and won countless awards of excellence in U.S. and World Cheese Contests.